Submitted by
content
on Tue, 01/10/2023 - 02:58
Italy might not have qualified for the World Cup but they are participating in the UEFA games that are coming up next year. UEFA has confirmed that the final four games of the Nations League will take place in Enscheda and Rotterdam in June 2023.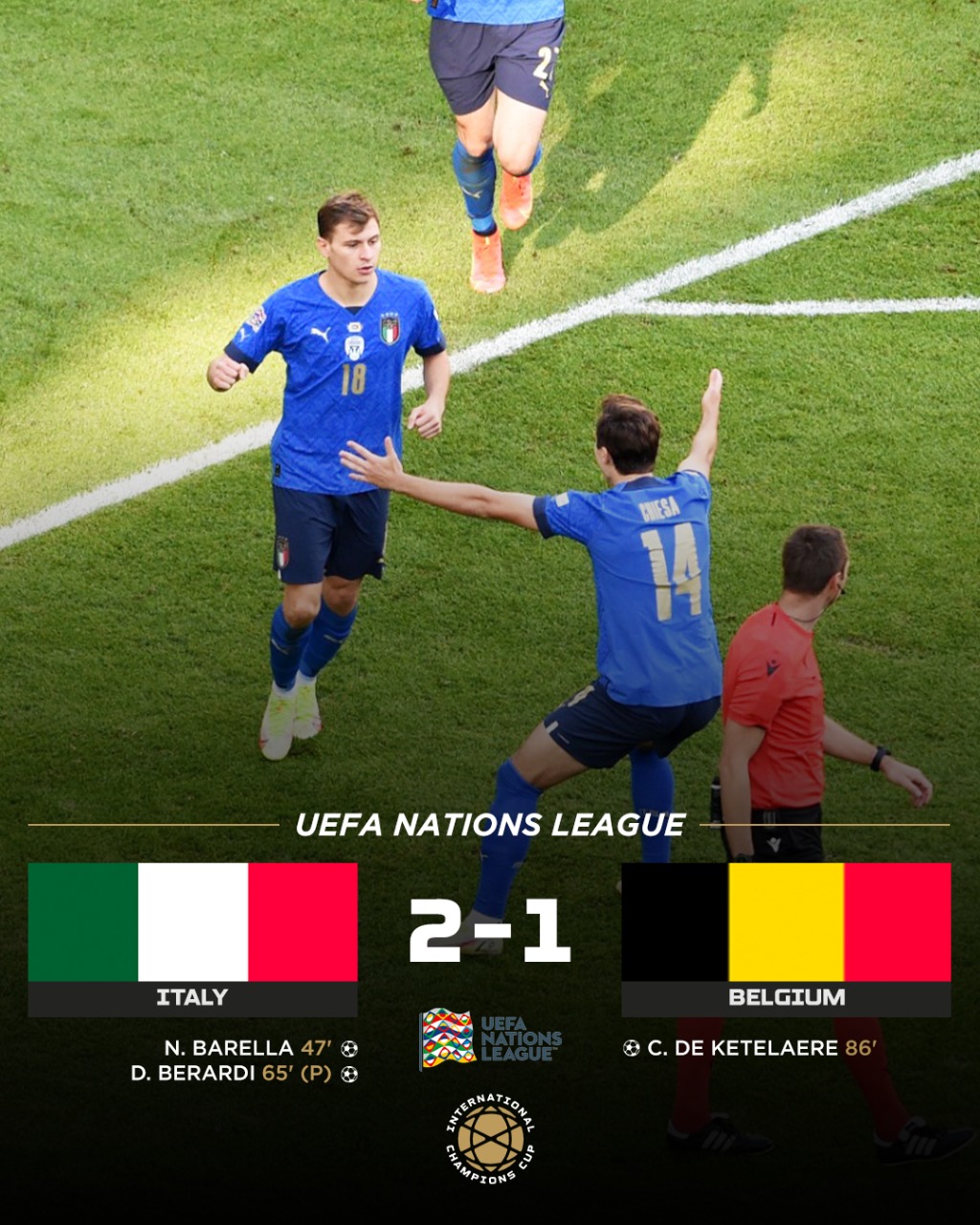 The Azzurri has qualified to play in the Final Four of the Nations League. It topped the group that included countries such as England, Germany, and Hungary. As a result, when they play in the Final Four of the Nations League they will be facing countries such as Netherlands, Spain, and Croatia. In the last Nations League tournament that took place in 2020-21, Spain was the winner against Italy which made it to the finals. They then beat Belgium and won the bronze medal.
UEFA announced the dates and venue of this tournament recently. Dates for the semi-finals have been decided as June 14 and 15 and the venues would be Enscheda and Rotterdam. The final match will take place on June 18th. There would be a draw for the semi-finals which will take place in January 2023. This will take place in Nyon. No match or kick-off timing or date has been confirmed for the same as yet. However, the other details were announced recently by the press office of the Union of European Football Associations or UEFA. Hence, as per the announcement matches will be held between the two cities. The teams participating in the final tournament are the Netherlands, Italy, Spain, and Croatia. UEFA and FIFA have suspended national teams of Russian clubs from participating in any international competition.
Many say that since their failure to qualify for the World Cup second time in a row, Azzurri put in considerable effort to win in the Nations League games. They moved into the finals by winning against Hungary 2-0.