I am an avid football supporter and, despite being brought up in Inghilterra, support the Azzurri (my father is Italian and he taught me all he knew about the beautiful game...)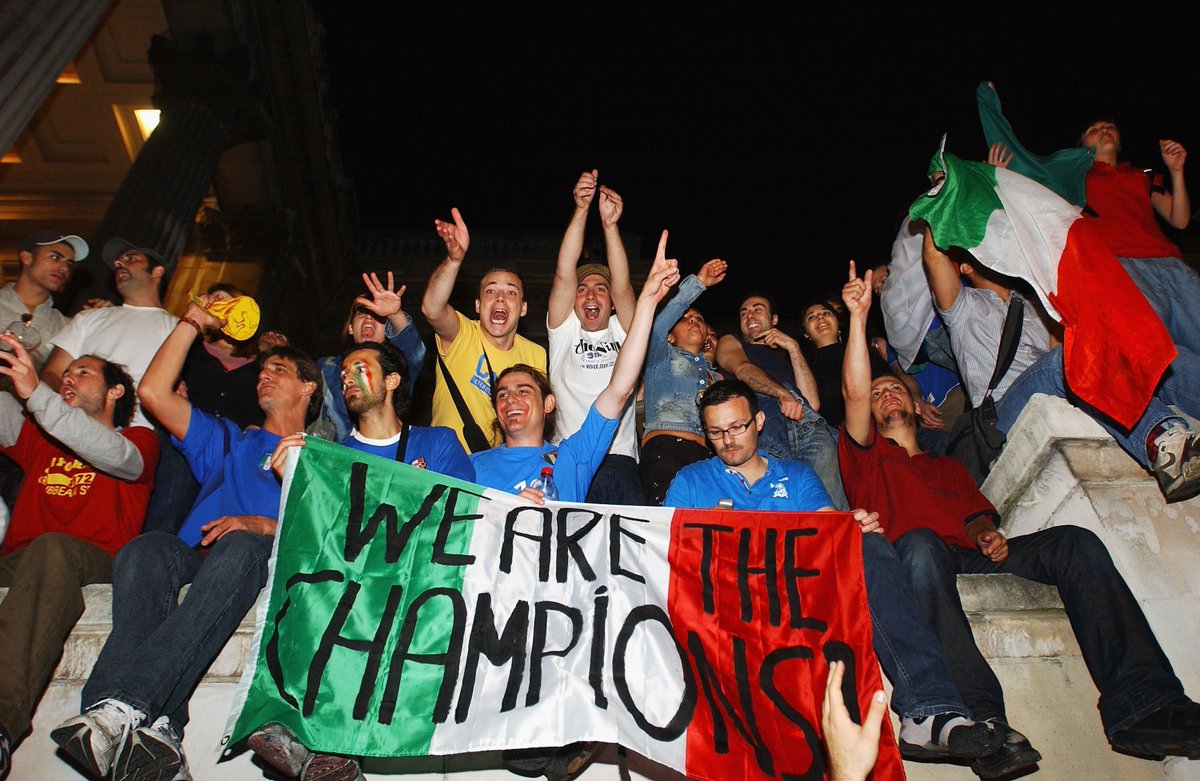 Italy hit a high point in 2006 when they were the reining World Champions, and whilst I'd like to think that we can defend the trophy, after some utterly unconvincing performances I have come to the conclusion that we'llbe lucky to get to the semis. That said, we are in an easy group (!), have a relatively easy passage to the final, and do have some quality players (as long as Camoranesi stays on the bench!)
I am also a Manchester United fan, and was a season ticket holder until May this year. It was with great sadness that I decided not to renew - I've never bought any of their badged tat either inside the stadium or in the megastore, but felt I needed to take this one step further. Hopefully thousands of other fans have boycotted with me, but if not, then at least I can gain some comfort from the fact that its not MY money that is propping up the Glazer regime. Any fan who says they are doing a good job is a MORON.
Commentators are one of my pet hates, and I am a firm believer in switching the commentary OFF. There are only so many times I can listen to John Motson prattle on about predictable useless statistics before I am forced to cut my own ears off. I came close once when Jonathan Pearce was on with him, and have vowed never to put myself through the torture again.
I am not sure whether Andy Townsend still has his Tactics Truck in his backyard, but am convinced that even when he was in it, he was being fed tactical know-how down his ear-piece. He, and so many others, seem to think that Italy still play with the tactics from the 1950s, when in reality we play nothing like the catenaccio of old (hence the blog title).
In the last few World Cups, Italy have struggled to get the praise / sympathy they deserve. All the pundits want them to crash and burn, and love to slag off our conspiracy theories. Please don't get me started on World Cup 2002, which saw far too many of our goals (obviously created from our catenaccio style of play) incorrectly ruled out. And Totti sent off too. Funny that the referee, Byron Moreno, was suspended just weeks later for dodgy decisions.
Chelsea fans would have sent him death threats, but thankfully (for him), Italian fans are more accepting of the fact that he might have been bought.
Teams I want to win: Italy, Argentina, Portugal, England (ish)
Team I want to lose: South Korea, Australia, USA.