Submitted by
aditogs
on Fri, 11/23/2018 - 12:26
Roberto Mancini was not a happy man at the end of the Italy's game against Portugal in the Nations League which finished as a goalless draw. The reason of the coach's unhappiness was the behavior of the supporters who whistled the centre-back Lenardo Bonucci during the game.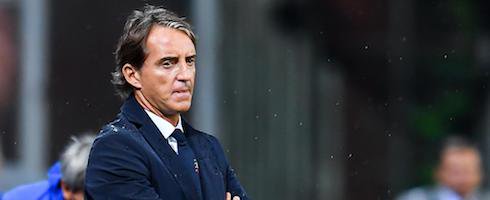 Bonucci was not whistled because he played badly in the game. He was whistled because the supporters at San Siro were not happy with the fact that after making a move from Juventus to Milan, he went back to Juventus just after a solitary season.
According to Mancini, such things shouldn't matter when an international game is on. The supporters might be angry with a player because of something that might have transpired in club Football, but when that player features for the country, then everybody should support the player, no matter what.
In reality, you can't fault the player for wanting to return to the Serie A Champions, and undisputed favourites to land the title again - even with a double-the-odds voucher from ComeOn you're still only just about getting evens on Juventus winning their 9th title in a row. Throw in the fact that Juventus are competing at the top end of the Champions League (in stark contrast to AC) and you can see why it was an easy decision to make.
"It was a mistake for the fans to be booing Bonucci. This is a type of protest that shouldn't happen when you are playing for the national team. When Italy is playing, the crowd should support the players." Mancini was quoted saying by goal.com.
Bonucci himself was also not pleased by the way he was treated by the spectators at San Siro as he termed those supporters as "idiots". The 31-year old who has represented Italy 85 times in an international career spanned across 8 years stressed that the only views which hold importance for him are the views of his fellow players and the views of the management - he is not bothered about the views of anyone else.
After the result at San Siro, Italy remained at 5 points from 4 games and stayed at no. 2 in Group 3, while Portugal with 8 points topped the group and made it to the Nations League Finals.